Lighting Up: "The Lonely Socialite"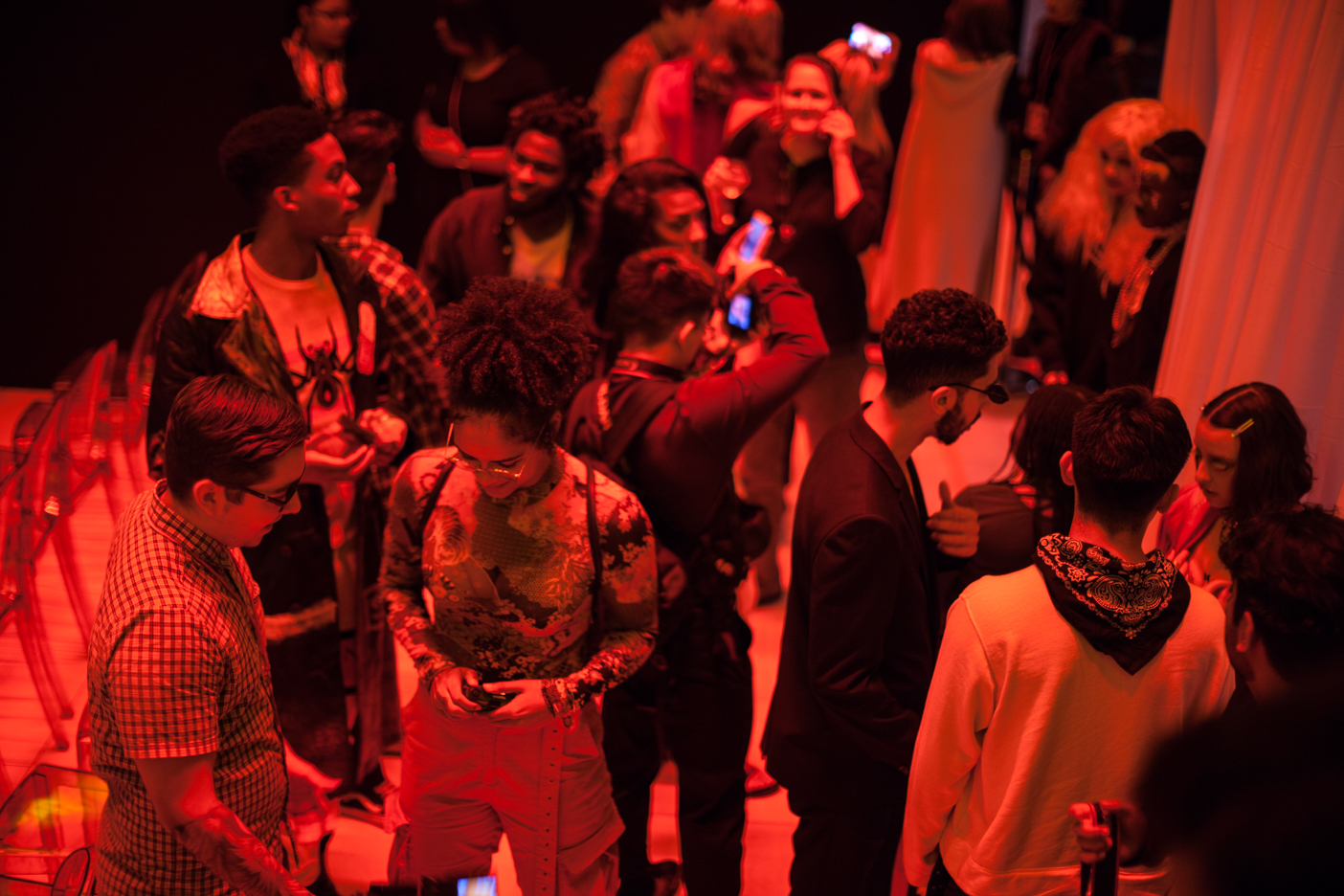 Attendees flood into the performance space. Custom motion graphics of sweeping gold lines by our Visual Tech, Daniel Schaeffer flowed across four seamless projectors with "The Lonely Socialite" logo big and bright. Moving lights painted the roof with deep red patterns & chandeliers hung with a dim and ominous light, the crowd was hyped with anticipation.
Channy Lucienne and Dash came together on a conceptual design unlike anything Houston has ever seen before. They focused on the key identifiers of the brand - Quality, Class, Edge, Shock and Deep Emotion.
"It was our goal to curate a high-class environment that still had a high-tech and youthful vibe. We're living in the age of a waking Augmented Reality - and the youth are so tuned in with digital media, that it became a major goal to augment space of the Fashion show using multi-media & lighting."
The models walked out from behind the custom staging and out onto reflective gold-vinyl circles placed on the ground directly center of the projectors. When the model's stepped on the gold-circles, they were covered in gold-light from adjacent sides, and the projection image behind them shifted into a 4k augmented environment.
Visual-Tech Daniel Schaeffer utilized a projection system consisting of four ultra short-throw projectors, "The short-throw lenses allowed the models to be less than a foot from the projected image without being in the light path."
Though it was an unforgettable performance to say the least, what took things over the top was the custom branded designs, and small touch concepts that came to life beautifully. Crowd interactivity was at a high, and there's no way anybody was ever going to forget about The Lonely Socialite
"We branded everything. From the media, to the photo-booth, to the custom built, seamless walls for the backstage area. We wanted to almost burn the logo in the audience's brain so they couldn't ever forget it." - Dash Speer
Feast your eyes on more photos from our in-house media!
Want to hire our production services?